Play. Explore. Find your WILDHAVEN.
For our mud lovers, puddle jumpers, and dandelion dreamers, these clothes are for you.
Designed to keep you comfortable outside, all day long, in any weather.
Made from natural biodegradable materials to help keep this planet clean for you.
Your clothes should keep you safe and never get in the way of your play.
Made to Last
Grow-with-me design. Reinforced knees. Machine washable.
Earth-Focused
Small batch. Sustainable + salvaged 100% merino wool. Biodegradable.
Outside is for Everyone
Partnering with non-profits to promote outdoor education in public schools.
What makes our woolies different?
Designed to last.
Growth-spurt proof
Parents want to be buy their kids quality clothing but worry, "will my kid grow out of this too fast"? Our grow-with-me design means the clothes get bigger as your kid grows. Clothes fit longer so you need to buy them less. This saves you time and money.
Less shopping = more playing.
Small batch production
Designed in Alaska. Made in the USA.
Our wools are designed in our studio in Haines, Alaska. Most of our products are made here too! We have also partnered with a small batch manufacturer in Portland, OR. We are proud to be working with JLD Studios!
Haines is a small town, nestled between the mountains and the sea. Here we live close to the land and spend a lot of time outdoors with our kids. It is the perfect place to test kids base layers to ensure our products are comfy under rain and snow gear and durable enough to be worn on their own.
"

Woolies arrived today and they are amazing! So soft and cozy. Boys put them on it and don't want to take them off.

"
"

We love our Wildhaven Wools so much. We bought a set for our baby when he was a newborn. He wore them with rolled up cuffs, almost like a merino blanket. As he has grown, they continue to fit. They are our go to baby outfit.

"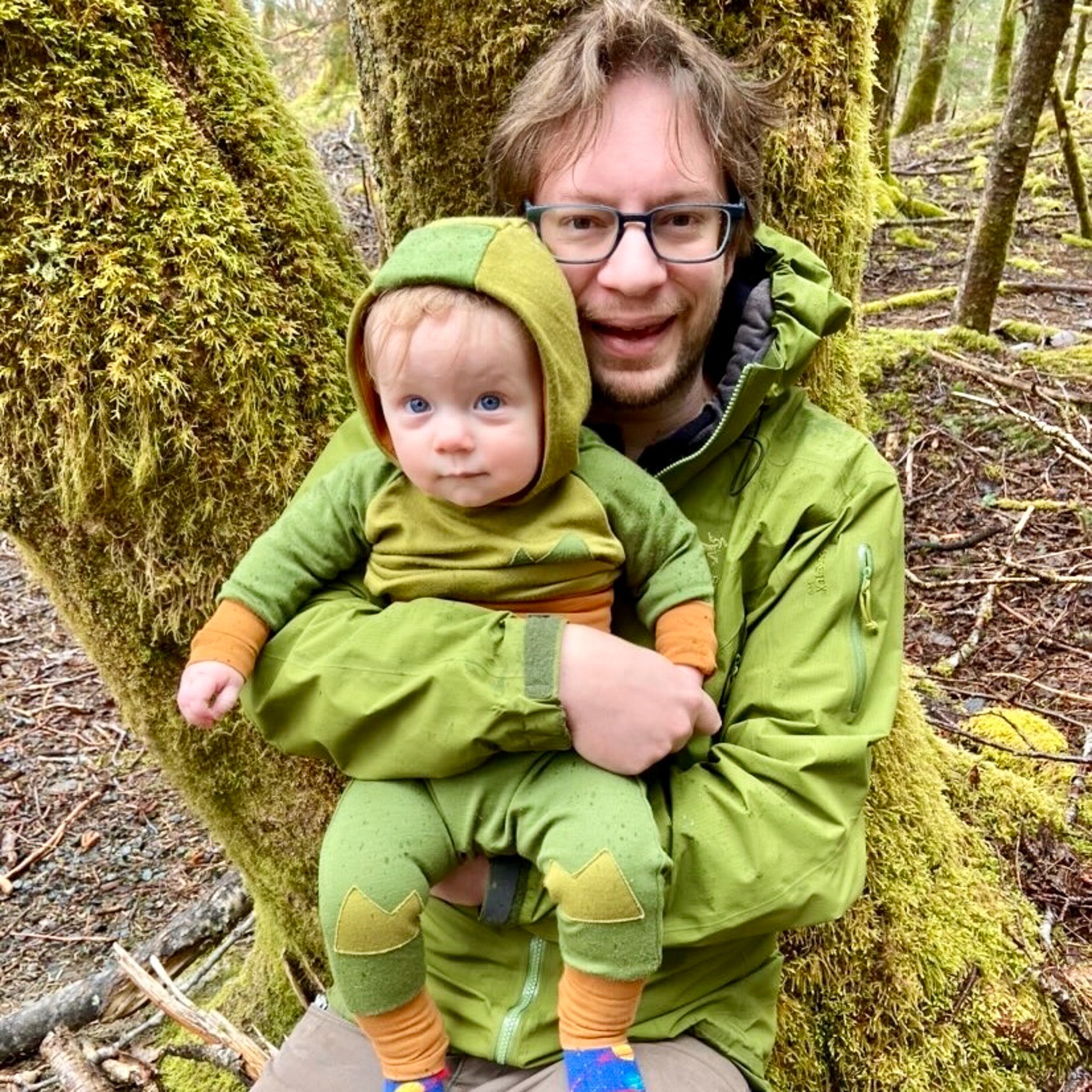 "

We got our first set of woolies when our boy was a baby. After about 2 years, he was ready to size and we were excited to get him another set. They lasted for such a long time and held up so well we passed them on to a friend.

"
"

"Always coming in strong on our adventures! Still wearing the same set from 3 years ago!"

"
FAQ
How do they "grow"?

Our designs have a little extra room in all the right places.

Extra long cuffs, made from a lighter weight fabric roll up without extra bulk.
Soft wide waistbands fold over and then expand again as kids grow.
Raglan sleeve design means no shoulder seams for more flexibility in fit through the shoulders and chest.

We have tested this sizing for years and found that it really works!
How long will they fit?

Although it depends a lot on the kid and all kids are different, we have found the following to be true:

6-18 m: fits 1-1.5 yrs
2-4T: fits 2-3 yrs
4-6Y: fits 2-3 yrs
6-9Y: fits 3-4 yrs
9-12Y: fits 3-4 yrs
How do I care for them?

Our wools are machine washable and can be dried in the dryer!

Machine Wash Cold
Tumble Dry Low
Use gentle biodegradable laundry soap and stain remover as needed
What is your return policy?

We offer a 100% satisfaction guarantee.

We take a lot of pride in our products. They are made by hand with care and tested in all types of conditions, on all sizes of kids. We want our customers to absolutely love their wools and feel confident in their purchase. If you don't love them, for any reason, reach out to us by email at wildhavenwools@gmail.com. We will arrange for a replacement or refund.