Grow-with-me Design
What does "grow-with-me" mean?
How do the clothes grow?
Our clothes have a little extra room in all the right places to get bigger as your child grows. This means they fit for 3x longer than conventional sizing. We have tested this sizing through the years and found that it really works.
Here are some of the features of our "grow-with-me" design:
Raglan sleeves for a flexible fit in the shoulders
Extra long cuffs that to roll up without bulk
Wide soft waistband that can be worn high on the waist or folded over
Long reinforced knee panels for durability over the full size range
Grow-With-Me Merino Base Layers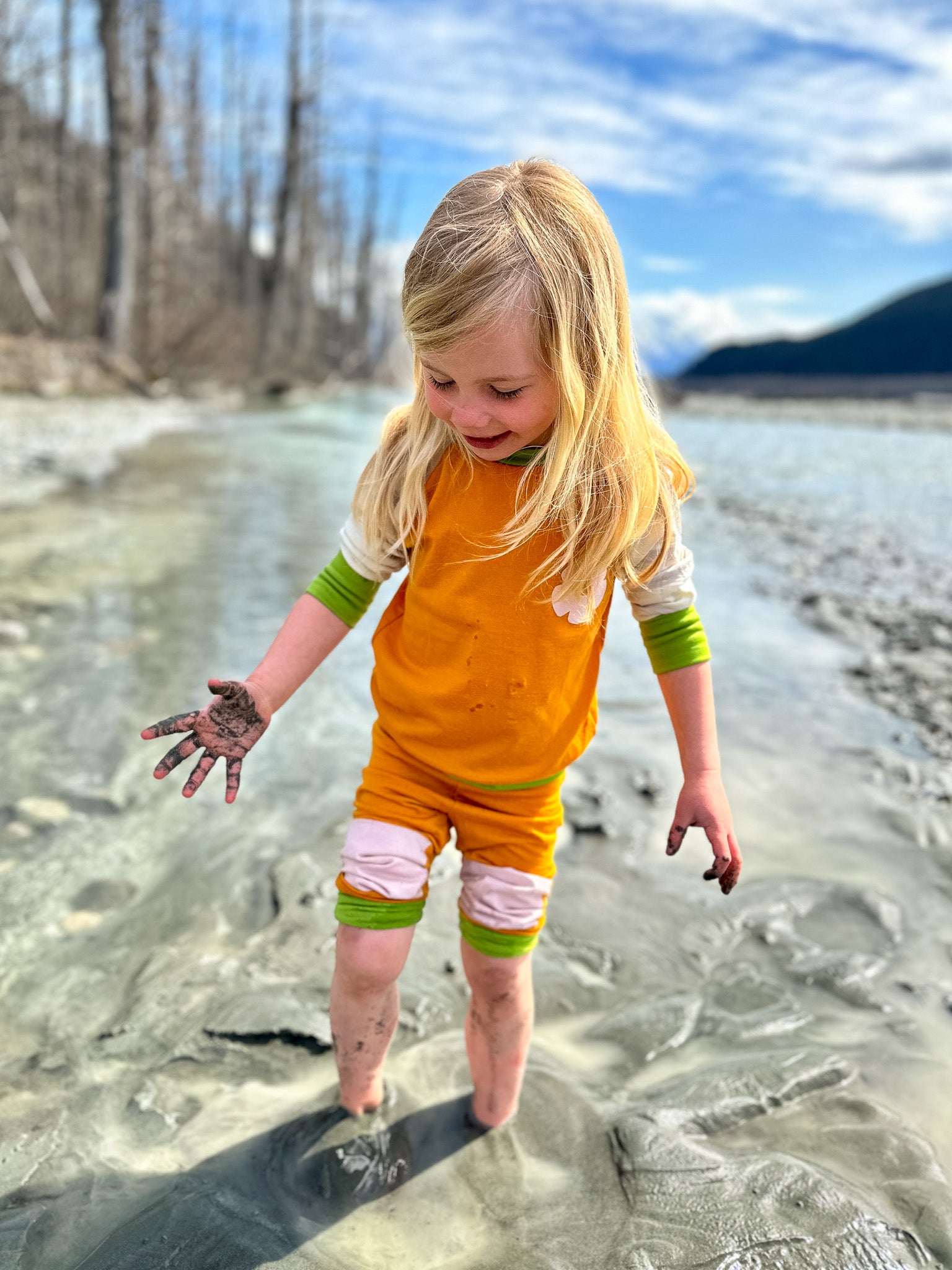 Made For REAL Kids
Our clothes are designed for real kids, who play in the mud and run wild! Our products are all tested by active Alaskan kiddos who play outside all day, in any weather. That's why reinforced knees and dark colored cuffs are must. Let them get dirty! That's part of being a kid.
Speaking of getting dirty, our clothes are made for busy families who don't always have time to hand wash and hang dry. Our merino is machine washable and can be put in the dryer without shrinking. Hand washing is a great goal, and we do it when we can, but this is real life. Busy families need clothes can wash and wear when needed and our wools stand up to the test.
Reinforced Knees
Double-layer knees with reinforced seams. When you make clothes that fit a long time, they also have to last!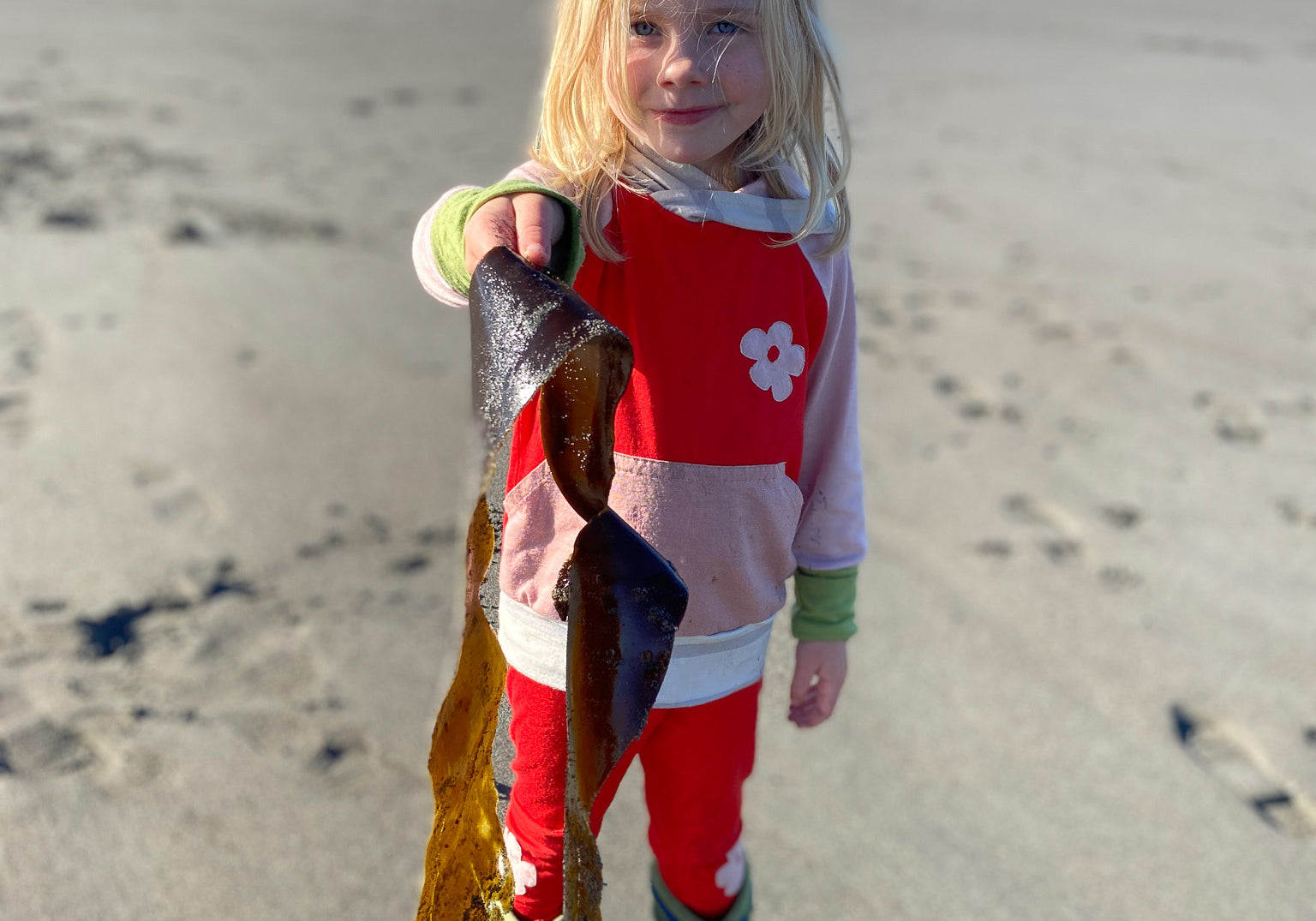 Machine Washable
Machine wash cold, tumble dry low. In a pinch, we throw our wools in with the rest and they come out just fine!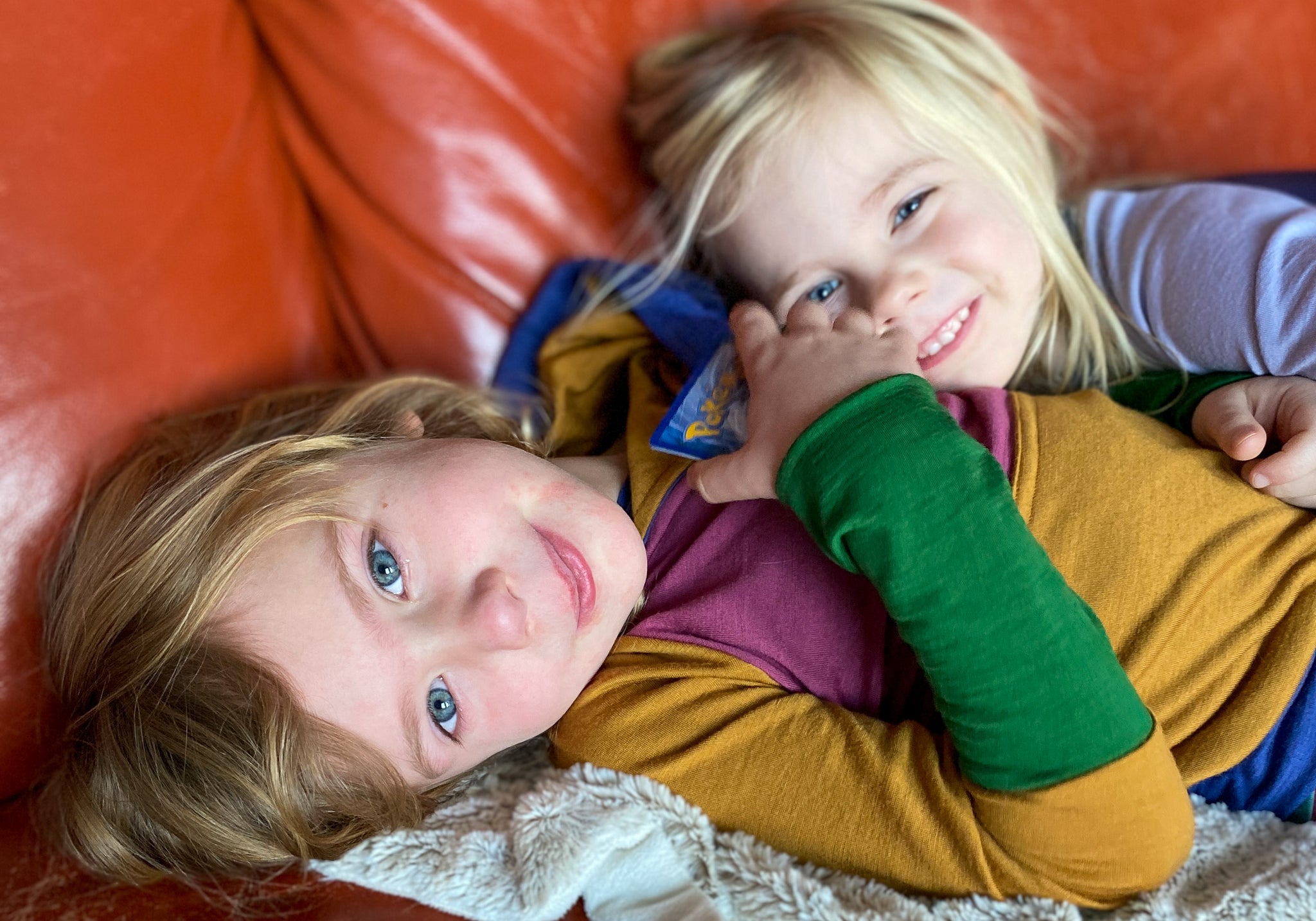 Soft, Cozy, Breathable
Sensitive skin? No worries. Our wools are silky soft and breathable. Hypoallergenic and antimicrobial.
Made in the USA
Our products are all made in the USA and produced in small batches to ensure quality and reduce waste.
All our wools are designed in Haines, Alaska. Some designs are made at our Haines studio and some are outsourced to a small manufacturer in Portland, Oregon. All products are finished, packaged and shipped from Haines to you.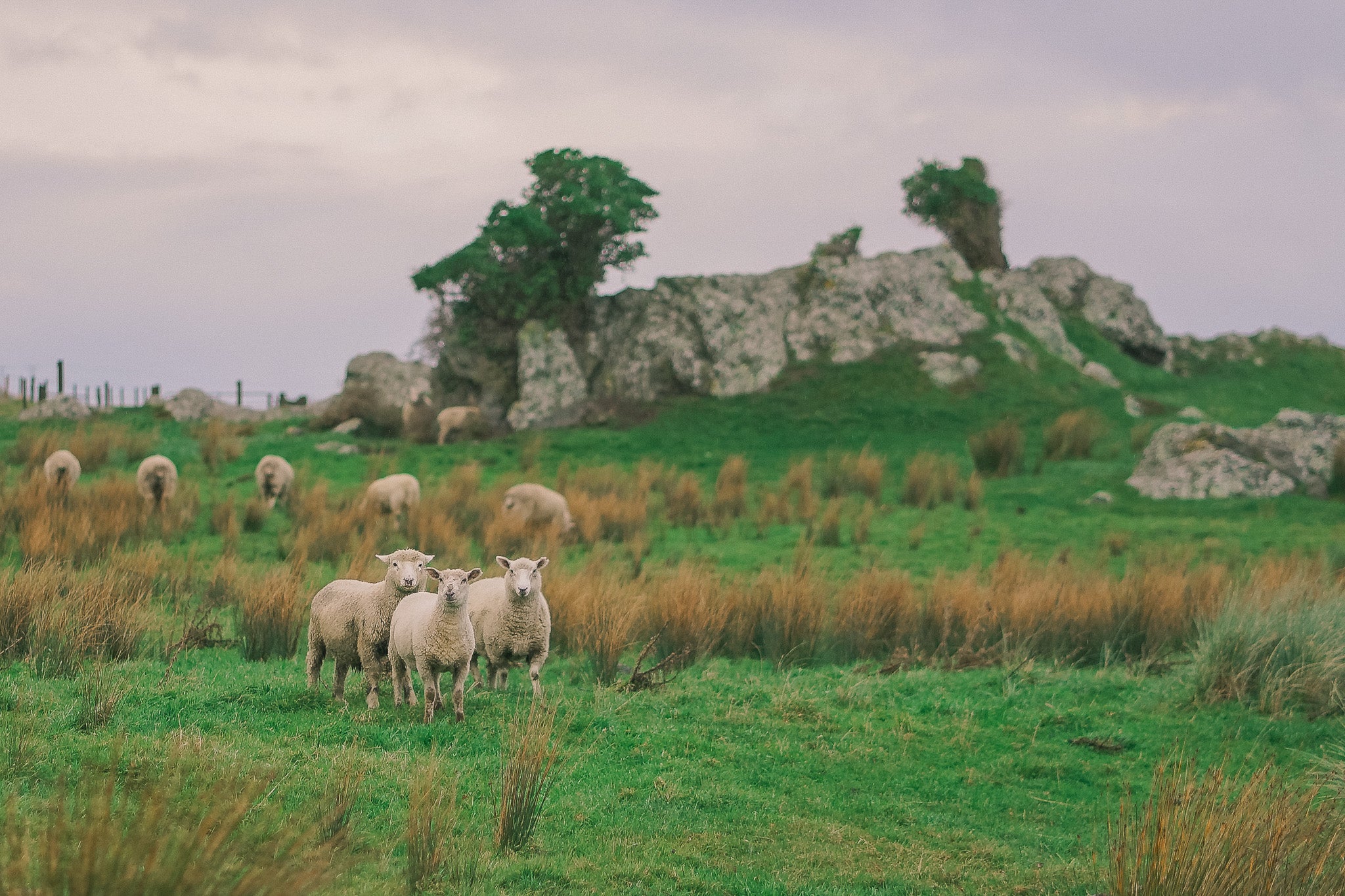 Premium Ethical Merino Wool
We are committed to using only ethical wool in our products. Our wool is sourced from New Zealand where they produce the best merino wool in the world and have strict ethical and environmental regulations for ranchers. Our fabrics are all Responsible Wool Standard (RWS), and OEKO-TEK certified.
ZQ from New Zealand
ZQ is a New Zealand farming standard designed to ensure sustainable merino wool production. Learn More.
Responsible Wool Standard
A certification requiring ranchers to meet animal welfare, land management, and social requirements. More Info.
OEKO-TEX Certified
A certification that the textile has been tested and does not contain substances harmful to human health. Learn More.
Let customers speak for us